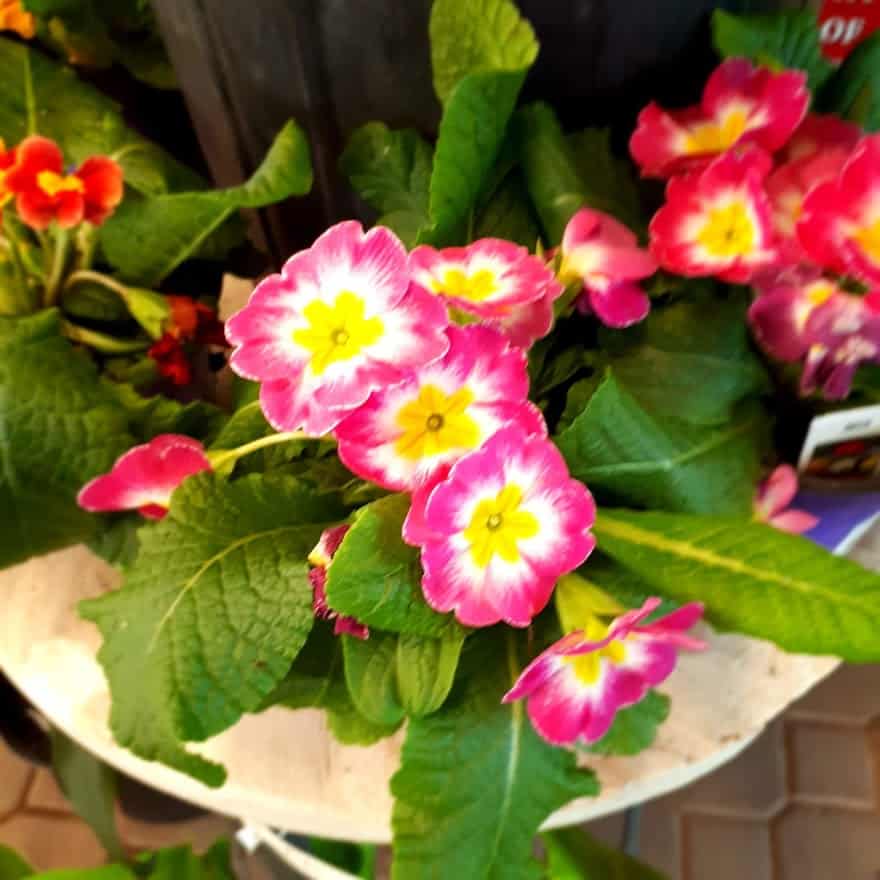 The primrose (Primula vulgaris) also called cowslips, are one of my favourite Easter plants.  These small, low lying plants have wrinkled leaves and five petalled flowers that are 1 inch (2.5 cm) in diameter.  Traditionally yellow in colour, today they now come in rich tones of burgundy, deep purple, pink, red, orange and white, often with a contrasting centre.
In the house, primrose prefer being damp, but not wet, in a cool location out of direct sunlight, similar to their needs in nature.  And that's part of the enjoyment of these plants: as soon as they're done in the house they can be planted in the garden.
Outside, remove the pot and plant in a bright shady location in a soil well amended with compost.  Water them in well and expect them to flower late April or May, dependent on the weather conditions. They will slowly colonise into a low mass of colourful early season blooms lasting 6 weeks or more.
I received 4 of them as an Easter give 20 years ago and they still surprise and delight me despite the total lack of care I've given them.  Easy to grow in a bevy of colours make them a winner every time.
Garth Davey
March 2021